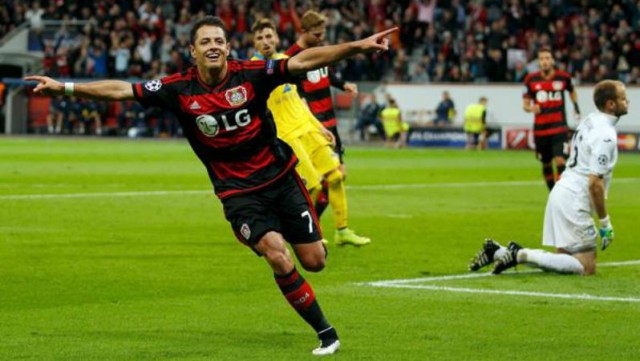 In an interesting and must-watch Bundesliga showdown, Bayer Leverkusen will host Eintracht Frankfurt this Saturday, April 16, 2016 at the BayArena. Javier 'Chicharito' Hernandez will enjoy the visit of his good friend, ex-Chivas teammate, and current Mexico national team co-star Marco Fabian.
This match has been highly anticipated by Mexican fans as it will be one of the few chances to watch Chicharito face another fellow Mexican. Most importantly, this match will be significant to decide the fate of both Leverkusen and Frankfurt. While Leverkusen sits in 4th place with 48 points, they need a win to remain close of a Champions League seed. Meanwhile, Frankfurt is in 17th place and is obligated to win in order to move away from the dreadful relegation zone.
Chicharito will undoubtedly be a starter this Saturday and he will look to improve his scoring streak to three games. As for Fabian, he has been used as a substitute as of late but fortunately his manager will decide to start him.
How to Watch Chicharito : TV Schedule, Watch Online
Saturday, April 16, 2016 at 6:30 AM Pacific:
Watch Online: Fox Soccer 2GO (Paid Subscription), Fox Sports GO (Cable Subscription)
Television: Fox Sports 2 USA, Fox Deportes