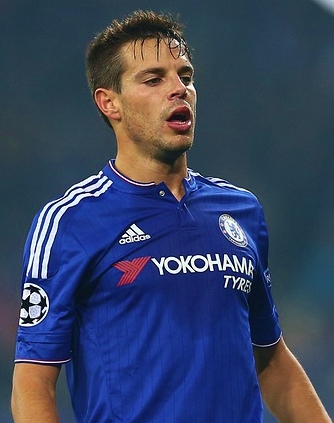 In the latest edition of Chelsea's Club Magazine, Cesar Azpilicueta speaks about his belief that Chelsea will be back to their winning ways next season.
He mentions how important it is for them to bounce back being at a big club like Chelsea. "I have been here four seasons. In the two, I won trophies and in two, I didn't win. So hopefully we will get back to winning trophies again next season…", said Azpilicueta explaining how winning trophies is a priority.
The defender accepts there is massive pressure on them to win trophies. Azpilicueta expresses the necessity for them to finish in the top-half of the table because a mid-table finish for a big club like Chelsea is unacceptable. They haven't won any trophies this season, but would aim to win all the remaining six league games in order to prepare for the next season, accepts the Spaniard.
Chelsea has fought well to achieve the league position they are in right now, though they conceded a defeat for the first time in the league under Hiddink last week against Swansea. Azpilicueta is right in saying that a mid-table finish for the reigning EPL champions is a stain on their honour. Chelsea will be keen on starting the new season on a high under Antonio Conte.