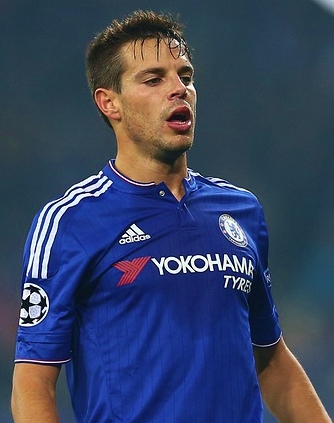 Cesar Azpilicueta, in Chelsea's latest Club magazine, casts his mind back to the time when he arrived at Stamford Bridge as a 22-year-old and his life in London. His career is at the tail end of the fourth year at Chelsea, where he has won the Premier League, League Cup and Europa League as well as being named Players' Player of the year in 2014.
"Since the first day I came here I felt very good, very comfortable with everybody at the club," said the defender, adding to which he expressed the pleasure of playing for Chelsea.
He hasn't found it tough to settle in England and his professional life has been nice and steady throughout the four-year-long career at the Stamford Bridge. The exposure he got at Chelsea in top-flight football and European Championships has made him a much better player, accepts the Spaniard.
Azpilicueta has enjoyed his time in England at the Stamford Bridge, his consistency has helped him through all the four years he has been at the club. Running tirelessly up and down the pitch, remarkable defending and being an attack-minded defender has made him an irreplaceable member of the Chelsea team.