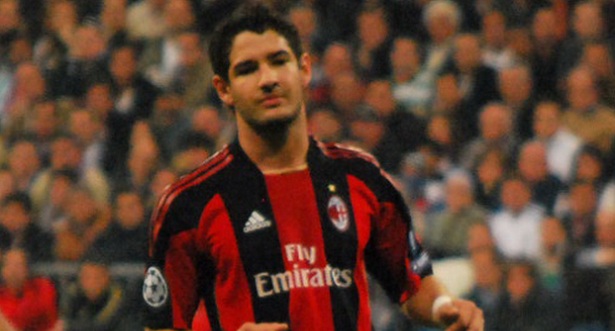 Antonio Conte has told the Brazilian striker, Alexandre Pato, that he has a future at Stamford Bridge. An exclusive report by the Daily Star states: "ANTONIO CONTE wants Alexandre Pato to stay at Chelsea."
The Brazilian striker is currently at Chelsea on a loan from Brazilian side Corinthians, and Chelsea would need to resign him in the summer. Pato has only featured in two matches for Chelsea so far, an off the bench appearance in the 4-0 victory over Aston Villa, and a 90 minute appearance in the 1-0 loss to Swansea.
So, why would Conte want to retain a player who has not really done anything at Chelsea? Because Conte is well aware of how successful Pato was at Milan for several seasons.
Another reason might be that Conte realizes that bringing in top talent next season will be hard, given that Chelsea will not participate in the Champions League. Thus, Conte will attempt to retain a proven player like Pato on the side, instead of possibly failing to bring in someone new of the same or higher quality.