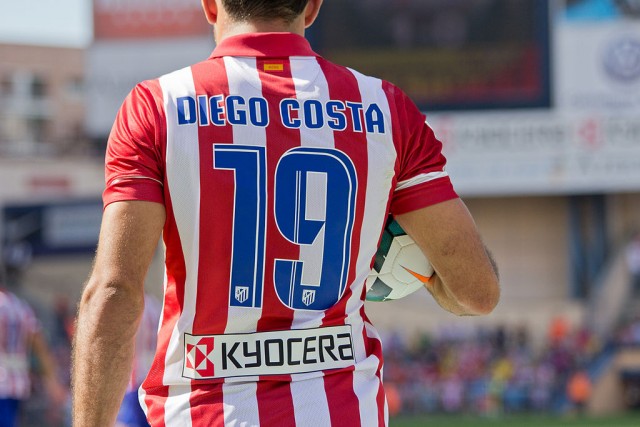 Atletico Madrid's president Enrique Cerezo told the Daily Mail that he would love to have Diego Costa back in the Spanish capital at Vicente Calderon. "I think it's difficult but as far as we are concerned we would love it if he came back here", said the Atletico Madrid's president, Enrique Cerezo.
Cerezo has made it clear they will take every opportunity to re-sign their ex-striker, Diego Costa. He went to explain how they maintain a good relationship with ex-players or coaches. Cerezo accepts it will be difficult for them to bring back Costa from Chelsea, as he has been performing well for them but the absence of Chelsea from UEFA Champions League might well open doors for Atletico Madrid.
Diego Costa has been in hot water ever since he arrived in England, his actions have led him to trouble. With the incoming of Antonio Conte, no one is sure regarding which players will stay and which will depart. Although one thing is crystal clear that if Conte decides to let go off Diego Costa then Atletico Madrid will be the first to throw a net on to him.