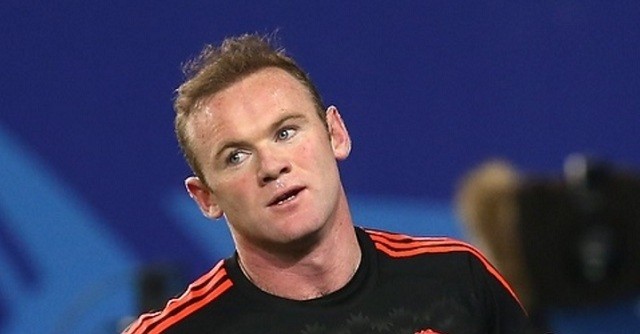 The Guardian is reporting that Louis van Gaal has decided to include Wayne Rooney in Manchester United's squad for the FA Cup quarter-final replay match against West Ham. This would be Rooney's first appearance for Manchester United's main squad since suffering a knee injury in February.
Rooney had been steadily improving in training, and could have potentially participated in Sunday's match against Tottenham, though Louis van Gaal decided to not use him for that match. Instead, Rooney played on Monday with the U-21 Manchester United side, featuring for 61 minutes in the 1-0 win over Middlesbrough (see picture of Rooney playing here).
Red Devils fans should, of course, be ecstatic that Wayne Rooney is finally ready to play again. However, fans should understand that Rooney will almost certainly play a role off the bench against West Ham.
Rooney is coming off a long stretch of no playing time, and probably not 100% match fit. Furthermore, Rooney played on Monday and might be somewhat fatigued, which means LvG will certainly keep him on the bench, and will only bring him on if truly necessary. Nonetheless, Manchester United fans should expect Rooney to return to Premier League action on April 16 against Aston Villa.