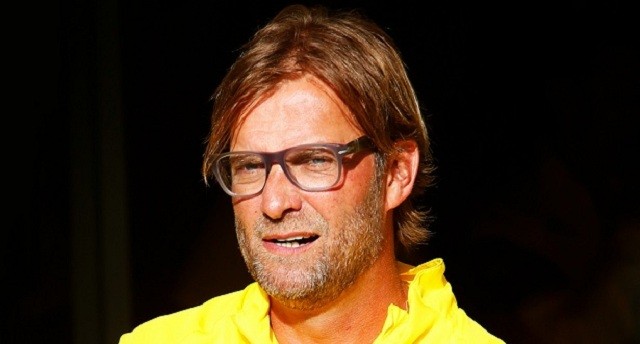 When Jurgen Klopp arrived at Liverpool in September, there were a few Liverpool players who were fighting for their future. The club was in a dismal state and fans were demanding imminent improvement. While the team improvement has been eminent– as suggested by Liverpool's position in the Europa League, it is the progress that some Liverpool players have made that has epitomized the positive impact of Jurgen Klopp.
Here are 3 Liverpool Players who have improved the most under Jurgen Klopp …
1
Dejan Lovren
With the advent of Klopp at Liverpool, many around the Merseyside club predicted that it would be the tipping point of the demise of Lovren. His first season at Liverpool was disastrous, as the club suffered from the Luis Suarez syndrome. However, as is the case with most new signings, Lovren had to share most of the blame when in fact his performances weren't as bad.
However, while Lovren needed a strong run in the Liverpool starting XI to prove his worth, credit goes to Klopp who instilled the confidence in his Croatian. Thus, from being the scapegoat of every Liverpool defeat to becoming the Mr. Indispensable, Dejan Lovren is the most improved Liverpool player under Jurgen Klopp.
2
Divock Origi
When Klopp arrived at Liverpool, his first game in-charge was away at Tottenham. With Sturridge and Benteke injured, the German Manager had to rely on the attacking prowess of Origi. It is needless to say that this was a big moment for the Belgian youngster, as he was starting his first game for Liverpool in the league.
While his performance in that game wasn't encouraging, the last few weeks in particular have epitomized the quality of Origi. While Klopp points towards the injury layoff that Origi had in order to give credit to Origi's form, the fact that it was Klopp who took the bait by playing Origi should also be praised by the Liverpool faithful.
3
Joe Allen
While he was highly rated by Brendan Rodgers, Joe Allen was always used as a dart-board by the Liverpool faithful whenever the things went wrong for them. Dubbed acrimoniously as the Welsh Xavi, a mere mention of this nickname was enough to elicit the hatred of the Liverpool faithful.
However, thanks to his own form under the new manager, Joe Allen has effectively turned his doubters into believers this season. Thus, for the same fans who wanted him to leave at the end of last year, almost all of them are urging the club to hand the Welshman a new contract in the upcoming summer.