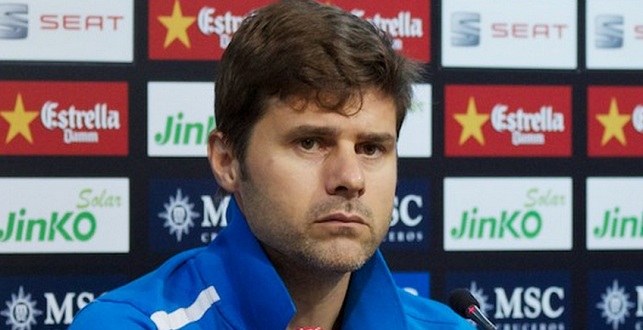 Despite being seven points down from league leaders Leicester City, Tottenham manager Mauricio Pochettino still believes that Tottenham can still win the Premier League. 
Tottenham beat Manchester United easily on Sunday, crushing the Red Devils 3-0. Pochettino said after that he believes his team sent Leicester City a message that they are ready to pounce if Leicester City start to make mistakes.
"I think that it's true that we sent a message that we are there, waiting and fighting," Pochettino said. "If they fail, we need to stay there. It's true that seven points is a difficult gap to reduce, but we need to believe."
There are five games left in the season for both teams and Leicester City have a tough last three games. The Foxes play Manchester United, Everton, end the season playing Chelsea. They also have a tough game against West Ham next week.
Tottenham don't have an easy end to the season either as they still have to play Chelsea, Stoke City, and Southampton, two of which are in the top ten. However Pochettino's side should have a tremendous amount of confidence coming off their win against Manchester United. Claudio Ranieri and Leicester City should be careful. Dropping points is the last thing the cinderella story league leaders want to do.
Who will be the Premier League Champions?