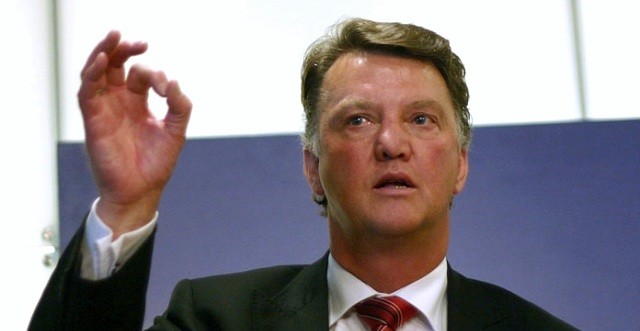 After Manchester United's 3-0 loss to Tottenham, the Red Devils have fallen 4 points behind 4th placed Manchester City, and thus put at risk next year's participation in the Champions League.
Manchester United fans did not hesitate in aiming blame at the Dutch coach, as Twitter erupted with fans calling for the manager to get sacked. Of course, ousting the coach this late in the season would be an irrational choice, and there is still time left in the season to make a run for the Champions League spots.
Furthermore, Manchester United lost against Tottenham, a team that finds itself in second place in the Premier League. An away loss to the Spurs is somewhat expected, given their fantastic form throughout the season.
Nonetheless, Manchester United fans have had enough of, what they consider to be, mediocre results with LvG, and are letting loose on Twitter. Here's a recollection of today's best tweets blasting LvG. Also, make sure to check this hilarious video roasting LvG which is currently dominating social media.
Waiting for Louis van Gaal to get sacked like… pic.twitter.com/jHfARlqKNd

— Bleacher Report UK (@br_uk) April 9, 2016
@ManUtd It has now reached a point where the person in charge of sacking van gaal needs to be sacked????

— TheSEB (@sabastian1957) April 10, 2016
Ed Woodward is rewarding failure, he should've sacked Louis Van Gaal after the Norwich game but didn't, it's his fault we're in this mess.

— Matthew (@carrick_fan) April 10, 2016
I am still wondering why Van Gaal has not been sacked yet . His playing our players out of position . He needs to go

— James Davies (@Jamessub10) April 10, 2016
@ManUtd
RT this for Van Gaal to get sacked!

Like this for Van Gaal to stay!

— Next season = us 1st (@FinallyFirmino) April 10, 2016
If this means Van Gaal is sacked, I'm grateful Spurs have done this to us

— VT (@Vthota111) April 10, 2016
Christ this is appalling. Why didn't Van Gaal get sacked at Christmas?

— Iain Lindley (@cllrilindley) April 10, 2016