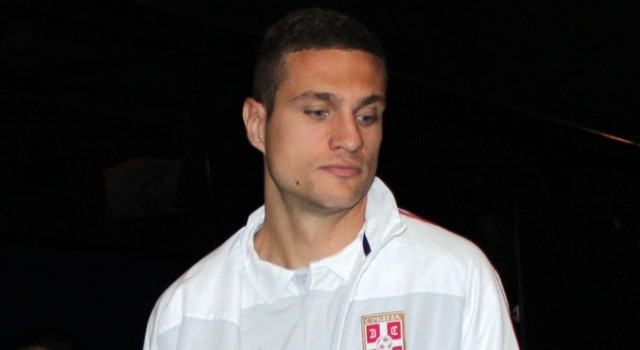 Former Manchester United captain and centre-back Nemanja Vidic, retired in January of 2016 after a short spell at Inter Milan, now has long-term plans to become a manager, according to the official Manchester United site.
The 34 year-old Serbian has been in retirement for just three months, but already has his eye on a management position in the future. Vidic moved to United in 2005 from Spartak Moscow for a transfer fee of around £7m and stayed at Old Trafford for nine seasons, giving up his starting centre-back role in 2014 mainly due to back problems.
Speaking to MUTV about his retirement goals, Vidic said, "I would like to be a manager. That's what I started preparing myself for a few years back. I would like to learn and visit some good managers and coaches and make the best of that for the next couple of years and after that try to find a club and start my new career."
The Serbian international also commented on the current United squad, saying that the club was going through a transition period and had some exciting young players including the likes of Marcus Rashford, Anthony Martial and Jesse Lingard.