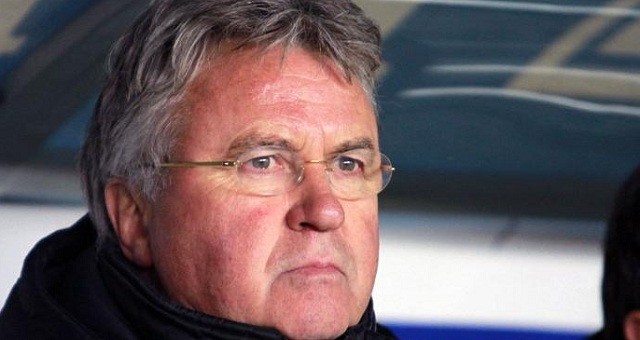 Guus Hiddink has positively accepted the arrival of Antonio Conte for next summer. Conte is deemed to take Hiddink's place soon after the conclusion of the EURO 2016. The Dutchman has shown no signs of disappointment regarding the appointment of Conte as head coach for next season.
Guus Hiddink has played a major role in raising Chelsea's season, which was on a downfall under Mourinho. With seven games to go, Chelsea are striving to reach the Europa League spot. Although the side needs a massive revamping, the Dutchman has laid the foundation for Conte to work on.
Hiddink hinted at why Conte was selected as head coach: "It's the choice of the club because this club is always keen to play for titles…" said Hiddink in his interview at Cobham. Hinting that Chelsea thinks Conte can bring trophies to the club.
Conte is well experienced to take the big job at Chelsea and can handle the pressure of winning titles, stated the interim boss. Hiddink also went on to mention how Conte had a brief formal meet with the players and staff on Tuesday.