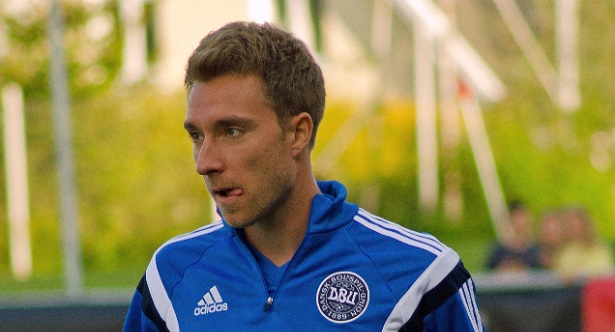 Tottenham Hotspurs are confident that within the coming weeks Christian Eriksen, Jan Vertonghen, and Erik Lamela will have new contracts with the club, according to the Evening Standard.
All three of these players are huge reasons why Tottenham are currently sitting in second place in the Barclays Premier League. Despite have a tough uphill battle to overtake current leaders Leicester City, who are seven points ahead of Spurs, it's been their best season in the last few years. They look poised to return to the Champions League next season.
Dele Alli, Mousa Dembélé, and Josh Onomah have all already signed new contract extensions with the club that include an increase in wages.
All three of the players (Eriksen, Lamela, and Vertonghen) definitely deserve the wage increases that are expected in their new contracts.
Vertonghen has formed a fantastic partnership with former Ajax teammate Toby Alderweireld. Before Vertonghen went down on injury the two were arguably the best centre-back duo in the Premier League. Vertonghen's current wages are around £40,000 a week.
Eriksen is set for a huge wage increase and the man certainly deserves it. He right now only makes £30,000 a week which is crazy because of how great he's been for the club.
Everything Tottenham does in the midfield to build up their attack, for the most part, goes through Eriksen. He's one of the best players on Tottenham and one of the best centre attacking midfielders in the Premier League. He deserves to be paid like one.
Lamela is already one of the higher paid players at Tottenham but the Argentine deserves the pay raise for how great of a season he's had. Many were writing Lamela off as a bust after Tottenham paid a club record of £30 million for him.
He struggled in his first season but is now fully adjusted to the Premier League style of play. He never stops working to win the ball back and fits in Mauricio Pochettino's squad perfectly.
Locking these key players up long term hopefully mean great things to come at White Hart Lane.