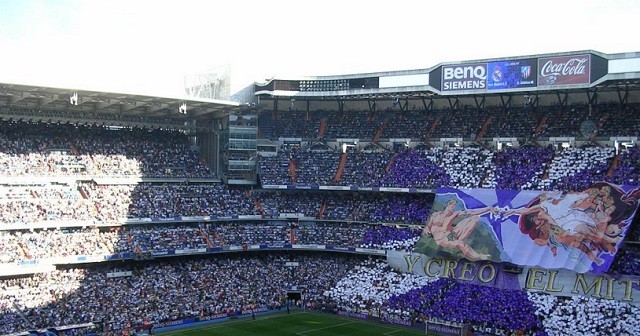 The 2-0 loss against Wolfsburg in the Champions League will force Real Madrid to evaluate their priorities. Eibar are in the middle of the La Liga table, but they haven't won a game since February.
This is a perfect time to visit Madrid and play like they normally do, staying true to their philosophy. Ronaldo and company will most likely have their minds on Tuesday's Wolfsburg match than this one.
Preferred Formation: 4-3-3
Zinedine Zidane is facing his toughest moment, as he went from winning El Clásico to being one step out of the UCL. This match will force him to make an important decision: sending out a B squad or doing minor changes from the 11 men that played in Germany. It's in moments like these that we see a coach's true character.
GK: Keylor Navas
His pursuit of the Jens Lehmann record was stopped by Draxler and company. While this wasn't the biggest priority, he must move past it and keep being that force to be reckoned with we've seen recently.
Defense
RB: Danilo
This will be a huge dilemma. Danilo performed poorly on Wednesday, making his wing the source of most of the problems from that loss. Nevertheless, if Carvajal will play the second leg, he shouldn't be overused.
CB: Pepe
The Portuguese isn't performing as well as he should. However, he must be the leader of the defense on Saturday. He has to prove that he deserves to play once Varane is healthy again.
CB: Nacho Fernández
Raphaël Varane is still recovering from his injury. Because of Ramos' red card in El Clásico, Nacho will complete the defense. This could be a great opportunity to stand out, as both Ramos and Pepe are going through a negative phase.
LB: Álvaro Arbeloa
He hasn't been called up in the last two clashes and he's been one of the least used players this season. He's nearing the end of his career, yet he can be of great help in keeping Marcelo from getting injured.
Midfield
RCM: James Rodríguez
Coming in for the last few minutes on Wednesday shows how much his coach appreciates him at the moment. Casemiro is certainly bringing a new spin to the midfield, still James has what it takes to be a determining man.
CM: Mateo Kovačić
He hasn't played from the start in a month. Like Arbeloa, Zidane hasn't even called him up in the last two matches. While there's no clear explanation for this, making the most of your squad is important in times like these.
LCM: Isco
He came in for Modrić on Wednesday, but wasn't able to do much. His teammates already were disconnected from the moment. In order to help rest the regular starters, he should be a part of the rotation.
Attack
RW: Lucas Vázquez
In the past few games he's disappeared despite usually giving good performances. This is an ideal moment to get him back in the lineup. He's perfectly capable of bringing trouble to Eibar.
ST: Jesé Rodríguez
He's been one of the first choices from the bench for Zidane. If Benzema is suffering for more than just a knock, he shouldn't be risked in a match like this. Jesé can be a solid alternative in the attack.
LW: Cristiano Ronaldo
Even though he may need a break once in a while, Cristiano never stops. If the coach decides to send out a B squad, the Portuguese will certainly be part of the lineup in all likelihood.
(4-3-3)