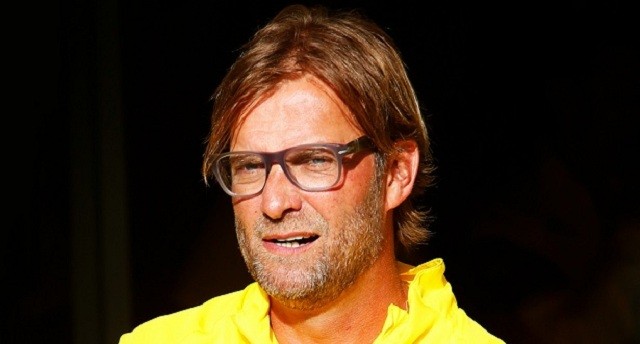 Dismissing talks that his team will be humiliated in Dortmund on Thursday – albeit in a sarcastic tone, Liverpool Manager Jurgen Klopp said that he preferred to be "here than North Korea" ahead of his side's tie against the German side on Thursday.
Liverpool will take Borussia Dortmund in the first leg of the Europa League quarter-finals on Thursday. The German side is coming into this game in top form after their 3-2 win over Werder Bremen last weekend.
Liverpool were held back by Tottenham on Saturday after a Philippe Coutinho opener was cancelled out by Harry Kane in the 2nd half. The Reds now sit 9th in the League table – with Europa League offering them the only route to next season's Champions league.
Thus, ahead of a fixture with such prime importance, Jurgen Klopp was in a bullish mood when asked about his team's chances.
"I'm here at a wonderful place where I had a wonderful time. It's better to be here than, I don't know, North Korea!" Klopp said with a smile.
Borussia Dortmund are going into this fixture without tasting any defeat in the whole of 2016. The Signal Iduna Park residents have outscored Bayern Munich and are certainly the favorites for this game.
"We are not favorites, of course," said Klopp when asked about his team's chances
"We have the highest mountain to climb, but it is possible."
"If you follow our way over the past few months, then you see we have had a few good moments, and if we have a good moment tomorrow then we will have a real game.
"If we don't have a good moment then it will be easy for Dortmund, but why should I think about this – I don't have to think about the final. I don't think in categories – it is only important about tomorrow".