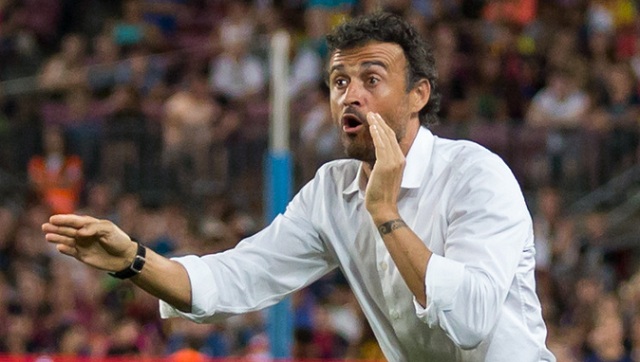 Barcelona coach Luis Enrique told a press conference on Monday that he has faith in his players and is optimistic ahead of the Champions League quarter-finals matchup versus Atletico at the Camp Nou, according to the team's official site. Signalling that his side has already moved on from Sunday's 2-1 El Clasico defeat, the manager confirmed that all focus is on Tuesday's first leg.
Barcelona have made it to the quarter final stage of the Champions League for nine consecutive seasons, and this time they will face fellow Spanish club Atletico, who they lead in the league table by six points with seven fixtures remaining.
The Barca manager spoke about the game plan versus a dangerous Atletico side, saying "We will not change our style of play. We want to control the ball on their side of the field and ensure the fewest number of transitions to prevent counterattacks." He added that playing in front of the home fans at the Camp Nou was significant, noting how much stronger the team is with their base behind them.
As for Barcelona's famous trident, Enrique said that despite being the best in the world, Messi, Neymar and Suarez were not perfect or unbeatable, and though he is optimistic, victory against Atletico could not be assured.