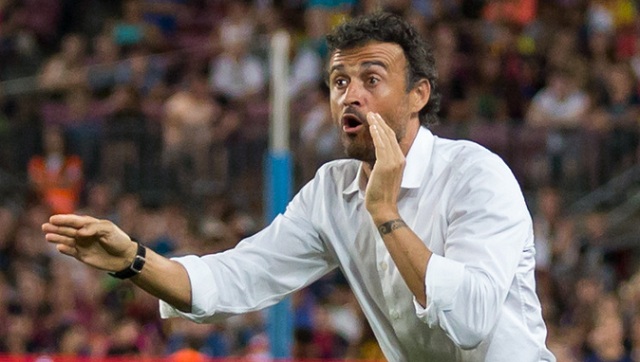 Barcelona's 39-game unbeaten run finally came to a dramatic end in Saturday's El Clasico, as Real Madrid came from behind to secure a dramatic 10-man 2-1 victory over the Spanish league leaders, complete with a late game-winning strike from none other than Cristiano Ronaldo. The last time Barcelona lost a match was against Sevilla on the 3rd of October.
The record-breaking run consisted of 32 victories and 7 draws against a total of 26 different sides throughout four separate competitions.
Barcelona's official team site breaks the run down further by competition, "19 wins and 4 draws in La Liga, 5 wins and 1 draw in the Champions League, 6 wins and 2 draws in the Copa del Rey and 2 wins in the Club World Cup."
The streak allowed Barcelona to build a solid lead on their domestic competition, and they still sit 6 points ahead of Atletico and 7 above Real.
Perhaps the most impressive statistic is a total of 122 goals and only 23 conceded, giving the club a goal differential of 99 over the 39 fixtures. The famed 'trident' of Neymar, Suarez and Messi contributed 18, 14 and 13 goals respectively.