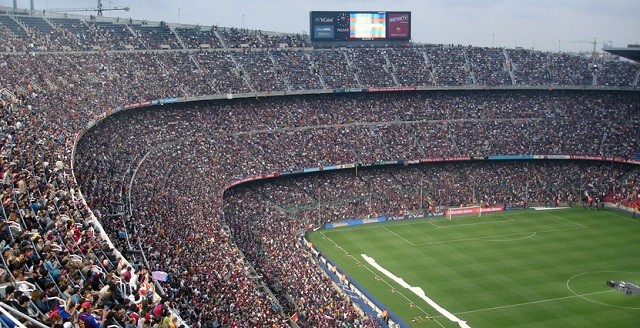 Spanish La Liga leaders Barcelona will focus their attention on their upcoming Champions League fixture home to fellow Spanish club Atletico on Tuesday, hoping to put the 2-1 defeat in Saturday's El Clasico behind them, according to the official team site.
There's little time to dwell on the loss with Tuesday's clash and a league fixture against Real Sociedad on the weekend fast approaching, and the site reports that "it was straight back to the Ciutat Esportiva on Sunday morning, for a recovery session for the players that featured against Real Madrid, and a normal training session for the rest of the squad."
Barcelona and Atletico will face off in Champions league quarter-final play at the Camp Nou as the two sides sit first and second in the league table respectively, with Barcelona a full six points to the good. Next weekend's opponents Sociedad are in twelfth place, trailing the leaders by a massive 41 points.
The Spanish side have managed to reach the quarter-finals for nine consecutive seasons, recently beating Premier League club Arsenal. Atletico came through by defeating Dutch side PSV Eindhoven.