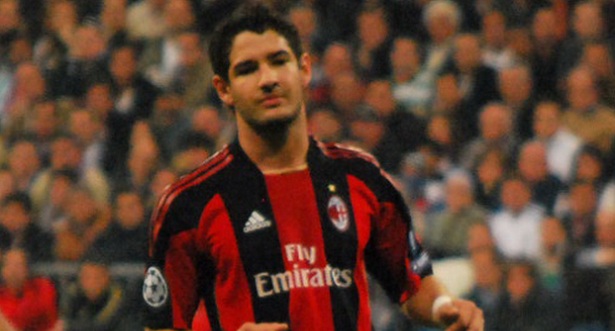 Two months ago Chelsea decided to bring Alexandre Pato to Stamford Bridge during the winter transfer. Still to this day Pato has yet to represent Chelsea in a competitive match.
Pato was brought in on a short term from Corinthians but people have taken notice to the Brazilian absence from the Chelsea squad. So much so that a website (http://hasalexandrepatoplayedforchelsea.com/) to document  if the Brazilian has played a match in a Chelsea uniform.
Pato's best chance for playing time is on Saturday when Chelsea take on last place Aston Villa. Chelsea are currently dealing with some injuries and Diego Costa is suspended for the match. Eden Hazard is out as well. He might actually suit up against Aston Villa this weekend. It's his best chance.
However if Chelsea interim manager Guus Hiddink doesn't start Pato tomorrow it'll be just another blow to the Brazilian player, who believe it or not is just 26-years-old. Pato was at one time one of the best Brazilian footballers playing the game, but reoccurring injuries have hurt his career.
I believe that when Pato's loan is up with Chelsea, he'll go back to Corinthians an ultimately make the move over to China in the summer. Chinese side Tianjin Quanjin F.C. wanted to bring Pato over during the winter transfer period. If he would have agreed the move he would have been making over a million a month.
Former Brazil manager Luiz Felipe Scolari and fellow Brazilians Alex Teixeira and Paulinho play over in China as well. I believe Pato will be one of the many making the move to China next season.
Where do you think Pato will end up?