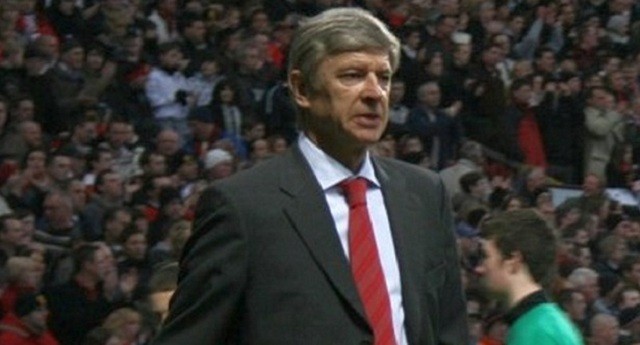 Arsenal are currently 11 points behind Leicester City with seemingly very little hope of winning of the league title, but don't tell that to Arsene Wenger.
Wenger recently defended Arsenal's title chances saying, "If we win all the eight games, we have more than a chance to win the league but our target is to win the games. Let's start to be pragmatic and win the next one.
We are depending on Leicester City and nobody knows how they will go in the last seven games. They have seven games, we have eight. What is important is that we play our eight games with complete commitment and passion and see where we finish."
Wenger appears to be dreaming if he believes his team can still win the title this year, but let's entertain his optimism for a moment.
Arsenal currently has 55 points in 30 games.  If they are able to win all of their remaining games as Wenger is proposing, then the Gunners would finish with 79 points.  Leicester City currently has 66 points in 31 games for an average of about 2.13 points per match.
If Leicester City stays on their current pace, they will finish with 81 points.  This would indicate that even if Arsenal is able to win their remaining 8 games, they would still need Leicester to play worse than they have so far this season in order to win the title.  In other words, Arsenal's title hopes are slim-to-none.
However, even if you don't believe Arsenal can realistically win the league this season, the last 8 games will still be extremely important as the team will be battling for a Champions League spot.
The top three finishers in the English Premier League gain a spot in the UEFA Champions League the following season, with the fourth place finisher qualifying for the UEFA Champions League playoff-round.
Arsenal are currently in 3rd place, 4 points ahead of Manchester City, and 5 points ahead of West Ham and Manchester United.  Even if the Gunners cannot win the Premier League title, it is imperative that they are able to finish in the top 4 and qualify for Champions League next season.