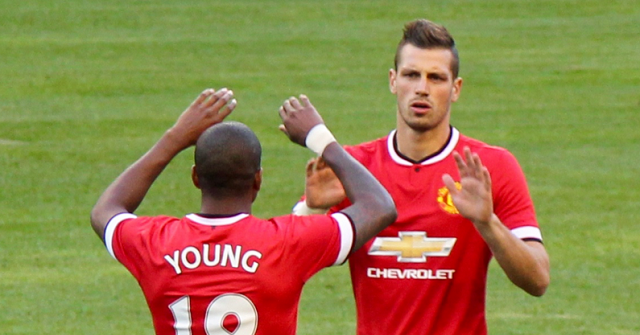 Congratulations are in order for Manchester United midfielder Morgan Schneiderlin and his fiancée Camille Sold, after news broke that the French footballer had proposed, according to a report from the Daily Mail. The two lovebirds met a year ago in an Adidas shop where Sold had been working for around £10 an hour.
Schneiderlin took advantage of the international break in league competition, and escaped to the French Riviera where he bent down on one knee and popped the question.
Initial reports were confirmed when Sold posted a picture of the happy couple in a romantic sunset toast on Instagram, adding that she felt like the luckiest woman in the world.
Schneiderlin came to Old Trafford last summer from Southampton for a £25m transfer fee and has made 23 appearances so far. The couple have had a very public profile since they started dating, often posting pictures of themselves together on various social media.