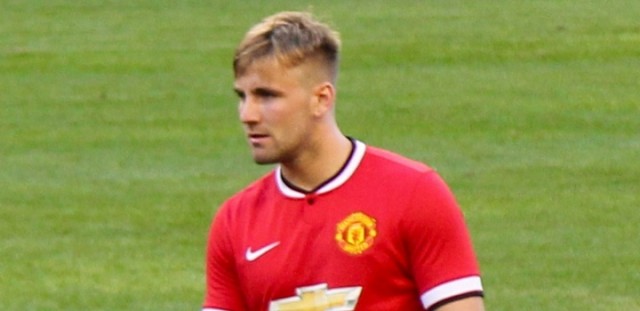 Louis van Gaal has stated that Luke Shaw will begin training with a physio on Monday, and also gave an update about Rooney, who is "doing great", and will soon play for the U-21s as he seeks to return to form (Manchester United official site).
Luke Shaw suffered that terrible double leg fracture back in September during the Champions League match against PSV Eindhoven. Mexican defender Hector Moreno made a hard tackle on Shaw, and ended up sidelining the England international for several months. To the glee of Man Utd fans throughout, Shaw can finally begin training.
Rooney was injured on February 13 in the defeat at Sunderland, and should be back playing soon. Per the Manchester United official website, LvG said: "Wayne is doing great. He has more or less the same injury as Basti [Schweinsteiger] has now. He's doing great. Today he has trained on a lower level with a little bit of skill training, so with the ball. It's going very good with him"
Although no specific date is mentioned, LvG appears to imply that Rooney will definitely be back playing before the end of the season, and might have an impact on whether the Red Devils finish the season in the Champions League spots.
For Shaw, the journey will still be long, but being back on light training is an improvement that all fans will surely be glad to see.