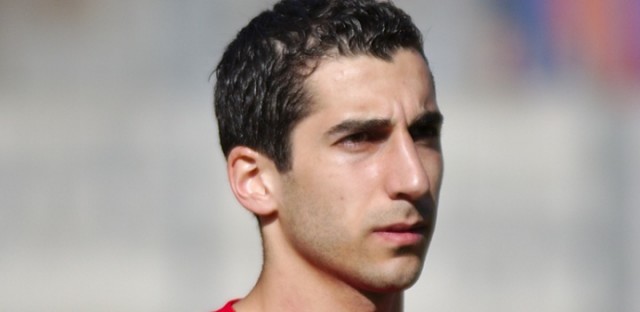 According to the agent of the long-term Liverpool target Henrik Mkhitaryan, the 27-year-old midfielder would happily "wear the Bianconeeri shirt", as reported by Talksport.
Mkhitaryan is currently on a contract with Borussia Dortmund that will end in the summer of 2017.
Before he joined Dortmund from Ukrainian side Shakhtar, Mkhitaryan was a name that was heavily linked with Liverpool. In fact, Liverpool Chairman Ian Ayre had also flown to Ukraine to finalize the move.
Despite all their efforts, Mkhitaryan preferred a move to Dortmund for a transfer fee of 27.5Million Euros. In fact, it was the current Liverpool Manager Jurgen Klopp who convinced Mkhitaryan to ditch the Merseyside club for Dortmund.
After the arrival of Klopp at Anfield in September, Liverpool were confident that he could bring Mkhitaryan alongside him in the upcoming summer. However, as suggested by the comments made by the agent of the Armenian midfielder, a Liverpool move seems highly unlikely for the 27-year-old.
"Mkhitaryan? I know that [Juventus coach Massimiliano] Allegri likes him," Raiola told Gazzetta Dello Sport.
"And Micky would happily wear the Bianconeri shirt, but he needs to make a deal with [Borussia Dortmund coach Thomas] Tuchel. It's true that his contract expires in 2017, but the Dortmund coach deems him indispensable."