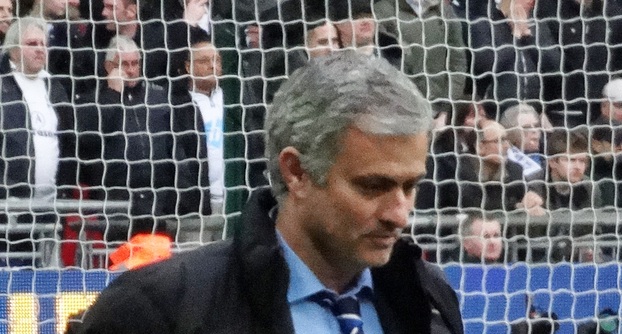 Ex-Chelsea Manager Jose Mourinho has been linked with Spanish club Valencia, as they look for someone to take charge after sacking former-United defender Gary Neville only four months into his first year with the side, according to a recent report from British paper The Sun.
While it is expected that Mourinho will replace Louis Van Gaal at Old Trafford, at the moment the Great One is believed to only have gentleman's agreement and nothing in writing.
Billionaire owner Peter Lim has been trying for months to get the Portuguese manager onside including a £15m package plus bonuses, Mourinho has made no effort to hide a preference for moving to the English club.
Mourinho met Lim in Singapore during February where it's believed the two discussed the finer details of any future offer. On top of a generous salary package and bonuses, Mourinho would get a £100m war chest for rebuilding and reorganizing the squad over the summer.