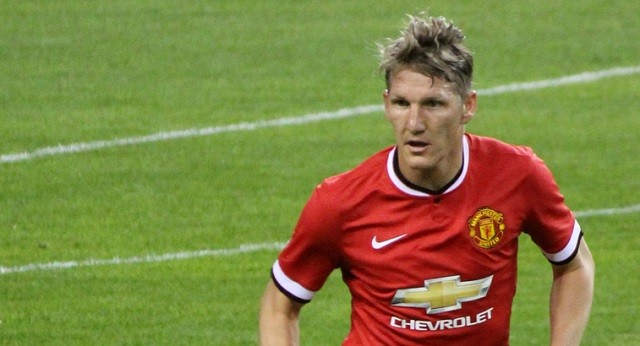 Manchester United midfielder and German international Bastian Schweinsteiger has been linked with a move to Turkish club Fenerbahce over the summer, according to reports from AMK.
The 31 year-old midfield star has not had a stellar season with the Red Devils after joining them from Bayern Munich last year, managing a single goal in 31 appearances. Schweinsteiger's talent and experience make him a natural addition to any squad, but there are concerns that the player's fitness is not up to the demands of Premier League play.
The Red Devil midfielder  won eight league championships with former club Bayern, and a  move to Fenerbahce would not be a shock for football insiders; the Turkish club has consistently targeted top United players, picking up Robin Van Persie and Nani last season, and are reported to be interested in signing Juan Mata as well.
Fenerbahce are currently second in the Turkish League, 4 points adrift of leaders Besikstas though with a game in hand.