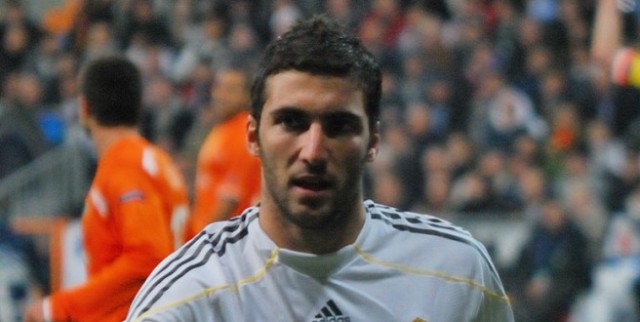 Manchester United are prepared to offer Italian club Napoli a whopping £74million for the signature of 28-year old striker Gonzalo Higuain, according to reports from the Daily Star.
The 28 year-old player is in superb form in the Serie A and had the most prolific season of his career, managing 31 goals in 37 appearances.
Arsenal and Chelsea are also said to be interested in Higuain as a transfer target, but who knows if the clubs are willing to match such a hefty sum.
Born in France, Higuain is a dual French and Argentine national, and believed to be a favourite of Jose Mourinho. The Great One is slated to replace Louis Van Gaal as coach after a disappointing season, and its rumoured that a massive shake-up is in the cards.
While the Argentine is signed with the Italian club until 2018, speculation is rife that a sizeable offer like this one should be enough to secure his services for next season.