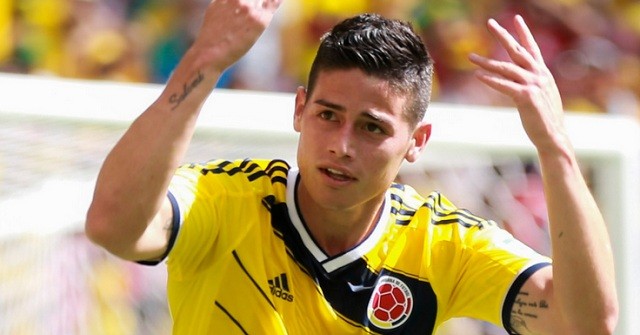 The international break has concluded, with no major consequences for Real Madrid and FC Barcelona as El Clásico arrives this weekend. Still 10 points behind their fiercest enemy, Real have an opportunity to prove that they have some pride. They haven't won at the Camp Nou since the Mourinho era, so it's a perfect time for the team to focus on changing gears for the final months of the season.
Preferred Formation: 4-3-3
On his first clash against Atlético Madrid a month ago, Zinedine Zidane failed to win any points. This time around, things have slightly changed and the coach seems to have found his ideal starting lineup. This match will probably have a huge influence on his future, as constantly being below Barça doesn't sit well with the board and the president of the club. Containing the MSN will be one of the top priorities.
GK: Keylor Navas
Messi only played the last 30 minutes of the previous El Clásico, and the Costa Rican still conceded four goals. He's become more and more important since November, so this match can be an excellent one to prove his worth amidst the transfer rumors.
Defense
RB: Danilo
The Brazilian has also changed a lot since the last time he played Barcelona. He was one of the weakest links, and the rival took advantage of that. In the past month or so, he's beaten Carvajal and it seems he'll stay in the lineup now.
CB: Pepe
He's surprisingly beaten Varane and taken over this spot. While Zidane may have his reasons, Pepe's speed isn't as good as it once was. Until the very last minute, this spot will cause a lot of doubts, as Varane could be a better choice.
CB: Sergio Ramos
The captain missed the previous game versus Sevilla and he has it all to return to the lineup. With the summer transfer window expected to be active, he needs to show he deserved playing week in and week out.
LB: Marcelo
While he'll be required to support the attack, he has to be extra careful with his forward runs. Barcelona will exploit any minimal advantages that you give them. This happened back in November, so repeating it is out of the question.
Midfield
RCM: Luka Modrić
Croatia rely a lot on Luka, just like Real Madrid do. He didn't rest during the international break, so this might affect how he'll do on Saturday. There's a minimal chance that he could be benched, but it's very unlikely.
CM: Casemiro
He's really earned his coach's trust, coming before names like Isco and James. His function as a strong defensive midfielder also sets him apart, as no other man on the squad actually is a natural CDM.
LCM: Toni Kroos
Just like Modrić, the German national team used him a lot in the past week. Out of these two men, Toni has better odds of sitting on the bench. The Champions League will return four days later, so dividing the efforts is understandable.
Attack
RW: Gareth Bale
Back at the Santiago Bernabéu, none of the BBC members gave a good showing. This match will most likely be decided by the trio that is having the better day overall: the MSN or the BBC.
ST: Karim Benzema
Because he wasn't called up by the France national team, he had the entire break to fine-tune his physical state and prepare himself for this. His health will also be important for the Champions League.
LW: Cristiano Ronaldo
His international break was bittersweet, with one great performance and one terrible performance. Ever since the 2012-13 season, his contribution in El Clásicos has decreased, with other players taking over the role of leader.
(4-3-3)