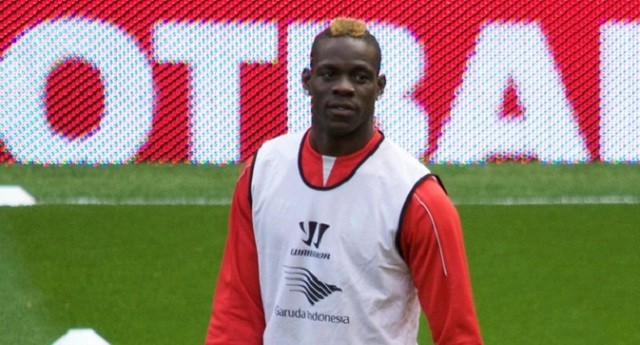 Liverpool Striker Mario Balotelli has been offered a staggering 11.8-Million Pounds a Year by the Chinese side Jiangsu Suning, according to reports from the Liverpool Echo. Currently on loan at AC Milan, Balotelli will return to the Merseyside club at the end of this season.
Although Liverpool signed Balotelli as a replacement for the outgoing Luis Suarez in 2014, the Italian showed no signs filling the void that was left by the departure of Suarez.
He scored just 4-goals for Liverpool in all competitions during his 1-year stay at the club. Unsatisfied with his work ethic, the Liverpool higher ups loaned out the Italian to AC Milan at the start of current season.
However, his performances for AC Milan hasn't encouraged the Liverpool faithful too much. Balotelli has scored just 3-times this season in 16-appearances for the Italian Giants.
Therefore, while the season hasn't ended yet, Liverpool have already sorted out a number of clubs regarding the transfer of Balotelli. And with Chinese sides showing their interest in the Italian, it would be good both for Liverpool and Balotelli if they decide to part their ways in the coming summer transfer window.