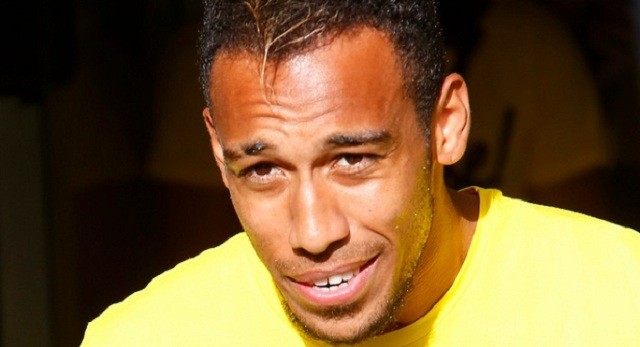 Manchester United's plans to brutally reshape the squad at Old Trafford over the summer face another setback, as one of their main targets for the transfer window, Dortmund striker Pierre-Emerick Aubameyang, recently expressed his desire to remain in the Bundesliga.
This comes right after hearing the disappointing revelation that Polish international Robert Lewandowski resigned with Bayern Munich for another five years.
The 26 year-old French-born Gabonese international has been the subject of transfer speculation of late, with United, Arsenal and Real Madrid believed to be the main clubs that are interested.
Despite Dortmund's repeated assertions that their forward is not for sale, speculation built quickly that moves would be made for Aubameyang over the summer, but now that the star player has said he is happy in Germany, the rumours can finally be put to rest.
The Bundesliga star has mentioned to the media before that he would like to play for Real Madrid at some point in his career, but for the moment, it's just talk.