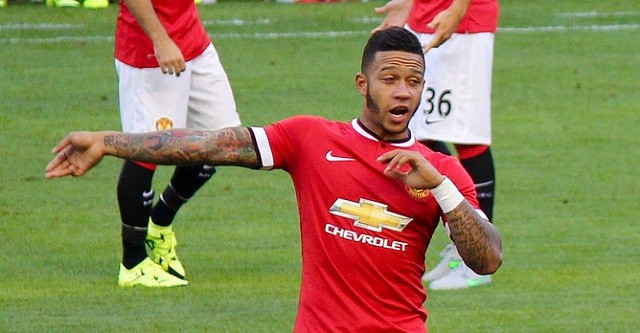 Dutch international Memphis Depay, who plays as a right-winger for Manchester United, is facing some criticism after the details of his contract were leaked to sports website FootballLeaks.
The report suggests that United could fork out more than £30 if a series of conditions in his contract are met, such as the Reds winning big on the European stage. The 22 year-old Red has been an underperformer this season at Old Trafford, scoring just two goals in 23 league appearances  and five more in other competitions, and this leaked report will only serve to add to the criticism.
United paid PSV Eindhoven £13.35m initially for the player, followed by one payment of £6.5 million, and another similar payment is currently outstanding.
The final figure could balloon to over £30m if the Reds take home silverware. Memphis had 25 goals for PSV in the Dutch league last year, but clearly has not been able to produce the same kind of results in the Premier League.