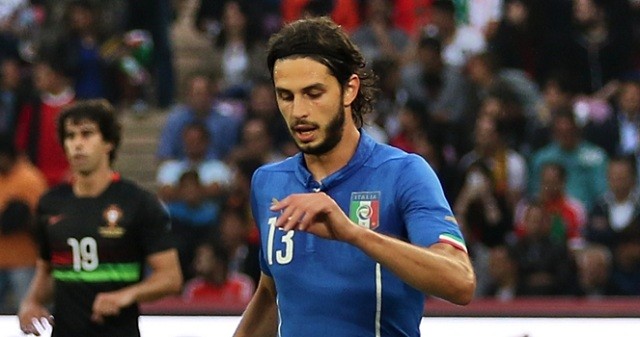 Antonio Conte managing the Chelsea side from next summer is expected to happen, the club has been linked to a number of Italian players who are reportedly being supposed for a move to Stamford Bridge.
One of them being Andrea Ranocchia, the 28-year-old Italian Centre Back who is on loan from Inter to Sampdoria until the end of the season, according to reports from the Daily Star.
The Italian defender is very good in winning aerial duels and tackling, enough to lead Chelsea's defence next season. Ranocchia, who averages 11 defensive actions per game for the season,is also an attack-minded defender who loves to burst forward.
Chelsea will be rebuilding their side next summer, which compels them to find an experienced defender who can replace John Terry. Ranocchia will be a perfect replacement as he is experienced and a matured player.