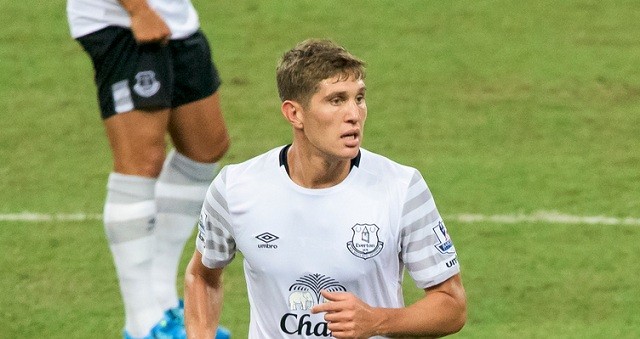 Manchester United are now the new frontrunner to sign Everton centre-back John Stones after Chelsea decided to stop pursuing the England international.
Chelsea made a ton of bids for the Toffees centre-back last summer but Everton stood their good and ensured they would not sell the 21-year-old.
Jose Mourinho, who many expect to take over for current Manchester United manager Louis Van Gaal this summer, was a big admirer of Stones while he was managing Chelsea. He viewed the centre-back as the perfect replacement for John Terry, who is out of contract at the end of the season.
However with Italian manager and new Chelsea manager coming to Stamford bridge Antonio Conte Chelsea have stopped their pursuit of Stones. It's believed Conte wants to bring Juventus defender and fellow countryman Leonardo Bonucci to Stamford Bridge instead, according to the Daily Star.
Manchester United now have a clear path to sign Stones but Everton won't let him go for cheap. It's believed they want around £45 million for Stones. Manchester United are also looking at bringing fellow teammate Romelu Lukaku to Old Trafford as well. They also need to improve their defence and Stones would be a good partner for Chris Smalling.
Do you think Manchester United should pursue Stones?