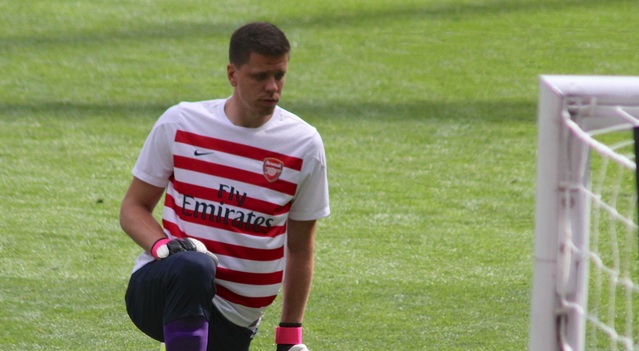 Arsenal goalkeeper Wojciech Szczesny who is currently on loan at the Serie A outfit AS Roma has emerged as a shock target for Liverpool.
Although Liverpool secured the long-term future of Simon Mignolet by tying him up in a 5-year-contract, doubts have been raised regarding the performances of the Belgian this Season.
Mignolet is seen as a good shot-stopper by the Liverpool faithful. However, the Belgian goalkeeper is prone to making errors in important games for the Reds. He was under heavy criticism after shipping a dodgy goal in the Capital One Cup Final against Manchester City earlier this Season.
Thus, while Mignolet is on the payroll of the Reds for the next 5 Seasons, Jurgen Klopp is already looking for his replacement in the transfer market.
Wojciech Szczesny has kept 6 clean sheets this Season playing for the Serie A side. However, while he is ranked 15th in Serie A in this regard, Liverpool believe that the 25-year-old Polish International has what it takes to succeed in the Premier League once again.
Although Liverpool have shown concrete interest in the Polish goalkeeper, Roma would have the final say regarding his transfer. The Serie A side signed Szczesny on loan last summer with an option to buy him at the end of this Season.
Thus, if Roma decided to make Szczesny's stay permanent in Italy, Jurgen Klopp would have to look elsewhere in his attempt to find a reliable shot-stopper at the helm.