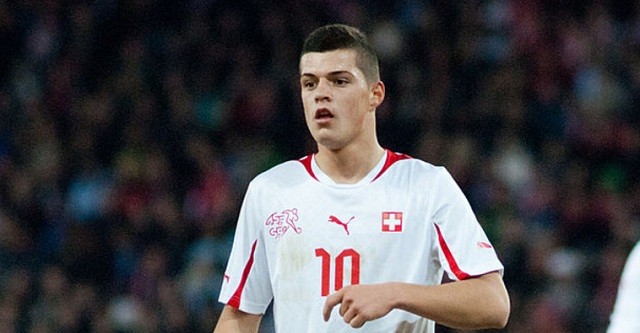 Granit Xhaka, a highly-rated midfielder currently plays for the Bundesliga club Borussia Monchengladbach and is closely monitored by the Gunners according to Sky in Germany.
The player's father has already met the Arsenal boss about discussing a potential move to The Emirates for around a fee of £43million.
Xhaka, currently aged 23 came to Borussia Monchengladbach from FC Basel in 2012 and has signed a contract to the club till 2019. The player has already made 100 appearances for his current club but also has been sent off 3 times this season and 3 times in the previous two seasons due to various disciplinary problems.
Arsenal is currently searching for the replacements of Tomas Rosicky, Mikel Arteta, and Mathieu Flamini who all have expiring contracts and are expected to leave this summer.
Jack Wilshere, however, will remain at the club but has suffered a number of injury problems past seasons and the Spanish attacking player Santi Cazorla, aged-31 is reported to be homesick and considering a move to Spain.