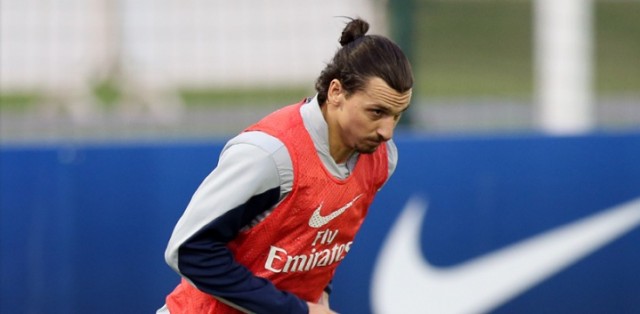 Despite competition from other big Premier League clubs like Arsenal and Chelsea,  Manchester United seem to be the winning the race for the 34 year-old Ibrahimovic's star talent next season, according to reports from a British daily news site.
Ibrahimovic, who is currently playing for French club PSG as and is captain of the Swedish national squad, acknowledged publicly that big English clubs are out for him, but he has not mentioned any specific names.
The source noted that "Ibrahimovic will likely want a salary of over £150,000-a-week at his next club despite being 34-years-old."
The star striker, known for his creative playing style and acrobatic abilities, appears to be playing his cards well, possibly looking to get multiple sides into an all-out bidding war as his contract with the French club expires.
The 6-foot-5 forward leads his nation as the all-time leading goal scorer, with a whopping 62 goals, and has been appointed Swedish footballer of the year ten times, including nine years in a row between 2007 and 2015.