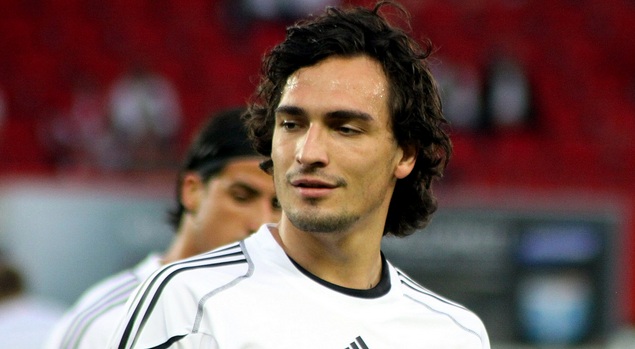 Manchester United could reopen the possibility of bringing Borussia Dortmund centre-back Mats Hummels to Old Trafford, according to German media outlet Bild.
United were interested in signing Hummels last season after Dortmund failed to qualify for Champions League. However he remained a faithful servant of the club and choose to stay. He's recovered from his dip in form earlier in December, and is a huge reason why Dortmund are in the quarterfinals of the Europa League. He's been with the club since 2009.
The 27-year old's contract expires in 2017 and he's pondering the decision to sign a long term deal or go play somewhere else.
"I'm still in the process of making a decision," Hummels told "Sportstudio" on ZDF. "There are a still a lot of things that I would like to do.
"One of those is to stay in Dortmund in order to continue with what we're building a little longer, but I also know that it's a decision over a long-term contract."
"It's perhaps my last big one — I'm no longer in my early 20s after all. I'm not dragging out the decision artificially. I'm just thinking about it a lot."
Manchester United need a centre back to permanently pair with Chris Smalling and Hummels could be the missing piece. The big German is excellent in the air and comfortable playing the ball out from the back.
United aren't the only club however who are interested in Hummels. Chelsea are the most recent club to come out and say they'll try to lure the German away from Dortmund this summer while Liverpool are reportedly also interested. Manager Jurgen Klopp would sure be excited to have him back again.
Should Hummels pick Manchester United?