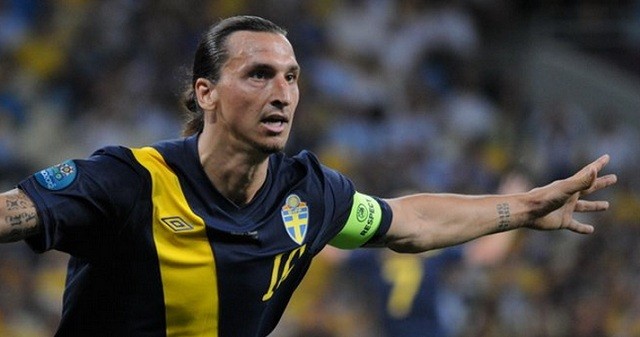 Swedish international Zlatan Ibrahimovic is a target for Manchester United and likely future coach Jose Mourinho, and according to British paper the Daily Star, he has been offered a massive financial package worth £250,000/week for a two-year contract.
According to the report "a source inside United believes Ibrahimovic is viewed as the star signing the club needs and would not be seen as a risk due to no transfer fee needing to be paid for the Sweden international." The 34 year-old striker's contract with French club PSG is set to expire, and United are already working on a very lucrative offer in order to outbid rivals Arsenal.
United management seem to be making a show of strength here, possibly signalling to the Gunners that they will not be able to match any offer for the acrobatic striker. Ibrahimovic played coy recently, refusing to name any teams to the media and simply noting that big English clubs were interested in him.
Some rumours suggest that any future contract would involve a weekly salary of over £300,000/week, which has to raise the inevitable question: is this talented 34 year-old really worth that much?