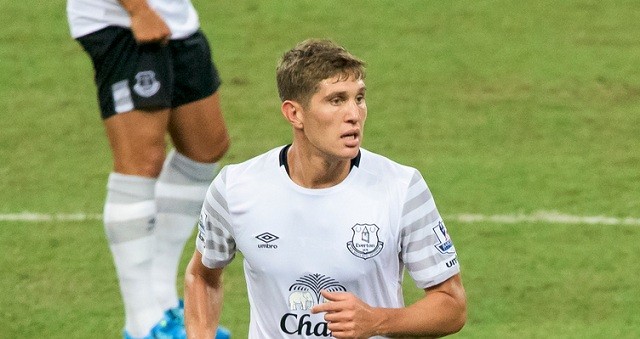 Manchester United are closing in on victory in the battle to sign Everton central defender John Stones, after Chelsea finally give up on their long-term pursuit of the player, having had three successive bids of  £20 million, £26 million and £30 million all rejected, according to reports from the Daily Star.
Stones, now 21, began his career in Barnsley where he was born, before joining Everton in 2013 for a mere £3 million. The young defender, who has also appeared for the England U21 squad, has been a key component in the club's defensive line this season, and Manchester United are now sure leaders in the race for his signature.
While Chelsea dropping out of the race makes United the favourite for acquiring Stones over the summer, there's no telling what the final price may be. Everton have previously rejected an offer of £30 million, so he's clearly going to command a hefty sum.
On top of playing for England with the U21 side, Stones was also a standby for the national squad at the World Cup in 2014, although he was not actually part of final team.