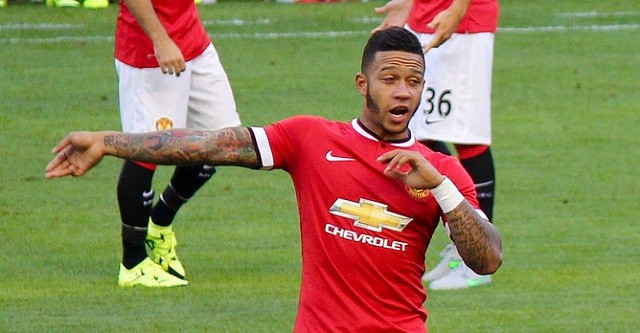 The Daily Star is reporting that the Old Trafford ownership group is fed up with four players signed by Louis van Gaal, as well as defender Phil Jones. The four facing the axe are Memphis, Sergio Romero, Morgan Schneiderlin and Marcos Rojo, who have all fallen well short of what they were expected to do.
Manchester United are ready to listen to offers of at least £25m for Depay, who was signed just this past Summer from PSV Eindhoven. Depay's poor performance this season could ultimately lead to his early exit from Old Trafford.
Rojo and Jones are still a bit safer, but potential future Man Utd coach Mourinho is unlikely to want to keep the unreliable pair on the squad. Schneiderlin has failed to impress after the £24m move from Southampton, and could face the axe as well.
Finally, Romero simply is not needed at Old Trafford, and there are heavy rumours linking him to Argentinian side River Plate. If LvG is to be replaced, it is very likely Manchester United and the new coach would want to remove players that were signed under LvG's unsuccessful tenure.