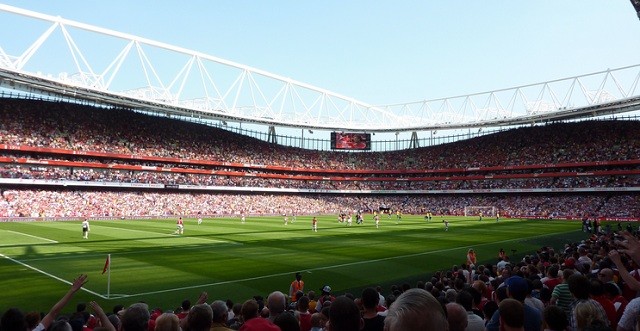 Arsenal and Bayern Munich are about to go to war in the race to acquire AC Milan Striker Carlos Bacca in the upcoming Summer transfer window, according to the Gazzetta World. In order to give away his services,AC Milan will demand money in the region of 30-Million Euros for the Colombian striker.
Bacca has been in fine form for the San Sir Giants this Season. He has scored 14-goals already for them in the Serie A and is lagging behind only Gonzalo Higuain in the goal-scoring charts of the Serie A.
Despite his brilliant form, AC Milan currently find themselves 6th in the Serie A table – 11 points short of Champions League places.
Thus, for a player who was brought at the San Siro with thepromise of Champions League football last summer, Bacca could leave AC Milan if they fail to qualify for UEFA Champions League this Season.
While Arsenal are interested in his signature, it looks highly unlikely that the Gunners would bid in the region of 30-Million-Euros to acquire his services. With Olivier Giroud in fine form, it would take some doing from Arsene Wenger to ship out the Frenchman to accommodate Bacca in his first team plans.
Another factor which might force Arsenal to consider against signing the Colombian is his age. Bacca will turn 30 this September but AC Milan won't take a penny less than the 30-Million-Euros that they paid to Atletico Madrid for Bacca last summer.
Thus, if the Gunners are to sign the 29-year-old from AC Milan, they would have to compromise on the principles for which Arsene Wenger is known for in the transfer market.