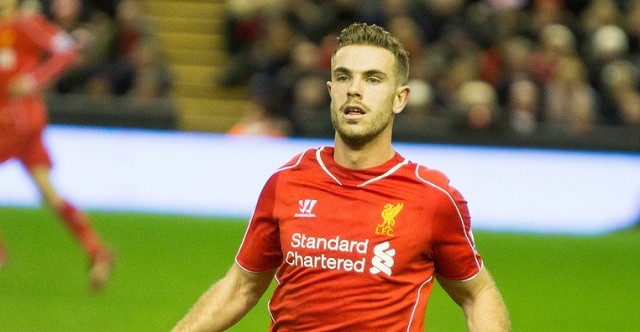 Tottenham will try to lure away Liverpool captain Jordan Henderson this summer, and according to the Sun, are preparing a £25 million bid.
Liverpool manager Jurgen Klopp has revealed that he would let Henderson leave this summer if the Liverpool skipper says he wants to leave.
Henderson has been struggling with an ongoing heel injury this season and hasn't hit his best form since Klopp took over in the fall.
Right now the Liverpool captain, 25, has four years left on his contract and is making £100,00 a week. However he's never played in Europe's top competition before and Tottenham could use that as leverage to lure him away from Anfield. Spurs currently sit in second in the Premier League and look to be competing in Champions League next season.
Liverpool could go and use that money to fund Klopp's transfer next summer. Mario Gotze, Javier Hernandez, and Leandro Paredes are a few of the names on the manager's shortlist that have been linked with a summer move to Anfield.
"Nobody in the world, maybe only Messi, is unsellable," Klopp said. "I am pretty sure it is only a rumour [Tottenham] but if not and if any player comes to me and says he doesn't feel comfortable and wants to leave, style of play, more money, then you always have to start thinking."
Henderson would be a great addition for Mauricio Pochettino's side as it would tremendously increase Tottenham's depth in the midfield. Henderson, when he's at his best, is better than Ryan Mason and Tom Carroll. However £25 million seems steep for a player who hasn't be in form all season. If Daniel Levy can get the midfielder cheap, he should do it. Otherwise there are other midfielders out there that are cheaper.
Do you think Henderson leaves Liverpool?