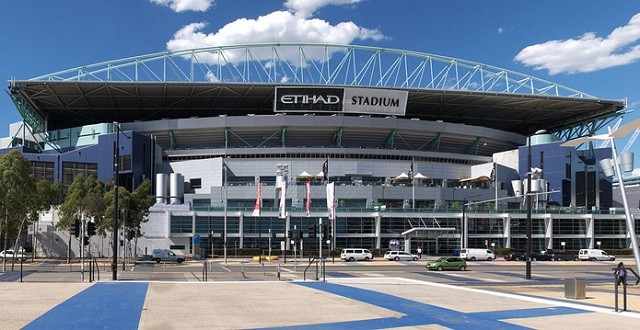 A lackluster effort from a Manchester City side that seems set to keep their attention in Champions League football and a brilliant showing from the Manchester United attack helped Louis van Gaal's side inch closer to the all-important top 4 finish. City would end up threatening late but a disciplined United side made sure the early Marcus Rashford goal was all that was needed to claim three points.
Manuel Pellegrini's attack suffered an early blow when former Liverpool winger, Raheem Sterling limped off with an apparent groin injury. City finished with an astonishing 26 shots in total, three of which were on goal, rarely troubling David de Gea.
With Vincent Kompany out injured, van Gaal smartly deployed a much more attack minded 4-3-3 with Anthony Martial and Jesse Lingard joining Rashford up front. The United attack clicked in the 16th minute as Juan Mata sent Rashford through and the young Englishman took his chance brilliantly sliding his shot past Joe Hart.
After crashing out to Liverpool in the Europa League, which would of been another avenue for United to qualify for Champions League football, the Red Devils' Champions League hopes have been given a boost with this win. United, with West Ham, sit just one point back of City for 4th place in the League.
Rashord and Martial seem to take turns leading the United attack and on this occasion it was Rashford's turn to show up and shine. With a total of two shots and converting his lone shot on goal, Rashford earns player of the match honors in his first of many Manchester Derby's.
Unfortunately international break may slow the momentum of United but for the time being Manchester will be red until League play resumes. United will return back to Old Trafford on April 3rd when they host Everton.