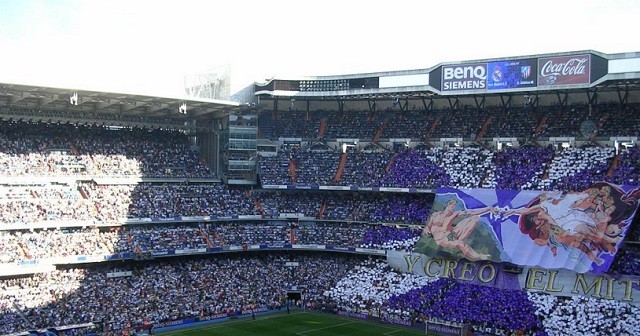 The international break is coming right up, but first, Real Madrid must receive Sevilla in La Liga. After barely saving the day at the last minute in Las Palmas, Los Blancos have to step up their game. The next month will see El Clásico and the newly-announced Champions League matches versus Wolfsburg. Sevilla need the three points as well, since Celta de Vigo and Athletic Bilbao could push them down the table.
Preferred Formation: 4-3-3
Zinedine Zidane hasn't been able to turn the team around as Florentino Pérez expected him to. He will be facing complicated challenges in the weeks ahead, on top of his first international break. He needs to prepare his men for the final sprint mentally and physically. The change in the system may need some more time to finally settle in, so he must keep experimenting for the right approach.
GK: Keylor Navas
He's become a consistent performer and the next few matches will demand even better showings. The fate of the season could be decided soon and the Costa Rican must prove he deserves to stay as the starting keeper next year.
Defense
RB: Dani Carvajal
Danilo and Carvajal are the big dilemma nowadays, yet the latter has better chances for Sunday. The Brazilian is only one yellow card away from missing El Clásico. With the upcoming international break, the more players available after it, the better.
CB: Raphaël Varane
It's shocking that he hasn't played a single minute in the last three games. Whatever reason his coach has, he's now forced to make him play. He should come back and prove that he never should've been benched.
CB: Nacho Fernández
As Sergio Ramos and Pepe are suspended, Nacho will have to pair up with Varane once again. The opposing attackers will require special attention, so he must be completely focused to keep them from reaching Navas.
LB: Marcelo
The Brazilian was a sub last weekend, yet he came in and played in the midfield for a bit. Following this experiment, there's a slight chance Arbeloa could be the left back and that he repeats that role next to Modrić and company.
Midfield
RCM: Luka Modrić
While others like James and Kroos skipped the past game, the Croatian still had to play. The international break could potentially be harmful for many players, so he should be used carefully.
CM: Casemiro
He dressed up as the savior in Las Palmas. His goal kept his team from losing two points. Despite earning a spot, the defense hasn't really improved and the attack has become slightly less creative.
LCM: Toni Kroos
He wasn't even called up for Las Palmas match. He hasn't really impressed lately, yet he could change that if he sets his mind to it. Casemiro has already started to gain prominence, so he should be careful.
Attack
RW: James Rodríguez
He also wasn't called up last weekend. This is a spot with plenty of competition, as Isco, Lucas Vázquez and Jesé could all play here. Nevertheless, it seems like he'll reappear after being absent.
ST: Cristiano Ronaldo
He usually doesn't have any problems scoring against Sevilla. However, he should save some of those goals for El Clásico or for the Champions League. La Liga is almost impossible, so he must focus on the European tournament.
LW: Gareth Bale
The Welshman hasn't had a lot of luck in his return. He's failed to be that powerful player he knows he is. With time he'll probably gain back that form, but that should start sooner rather than later.
(4-3-3)