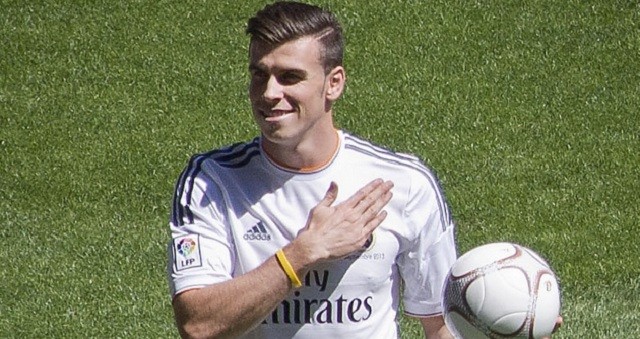 Real Madrid have done their homework in the UEFA Champions League and must now focus on La Liga. They moved away from Villarreal last weekend and they will work on getting closer to Atlético Madrid. The trip to Las Palmas will be the last low profile match before the month of April comes with tougher challenges. This would also be a great opportunity to rest top players.
Preferred Formation: 4-3-3
Zinedine Zidane changed the system against AS Roma and the results were average. The defense continues to struggle, but Casemiro's addition brings a helping hand to the back four. These issues must be fixed as soon as possible, as they won't always have an unlucky rival in front of them. Sevilla, Barcelona and the next European opponents are coming up and they tend to do their best against Real.
GK: Keylor Navas
He kept a clean sheet and became the keeper with the second best record of minutes without conceding goals in the UCL. He's been on the news lately, as his performances this season may keep De Gea away and earn him a salary increase.
Defense
RB: Dani Carvajal
Since Danilo started the previous match, Carvajal's presence on Sunday is a safe bet. The competition between the two right backs seems to have become more intense now. This can only be positive for the team.
CB: Raphaël Varane
He hasn't played a single minute in the last two games. While there's no explanation for this, the Frenchman has to play sooner or later. The issues that are affecting the back can be diminished with his speed.
CB: Sergio Ramos
The captain saved himself from missing the quarter-finals by avoiding a yellow card. His partnership with Pepe isn't as solid as it once was. Salah was confident, active and caused many problems for him. He must strive to give 100%.
LB: Marcelo
There are rumors that Zidane could move him forward to the midfield in big matches. By making his presence on the wing more important, the opposing team will have a very difficult time penetrating the left side.
Midfield
RCM: Luka Modrić
The Croatian has more freedom when a strong #5 is watching his back. He's a vital part of the functionality of the attack, so he should be resting instead. Since his country has called him up, it's best to save him for April.
CM: Casemiro
He seems to have finally convinced the coach of his many talents. Just as he did with Rafa Benítez, he's brought strength and has become a resource for the center backs. If this system is the new idea, the trio needs to keep playing together to perfect it.
LCM: Toni Kroos
When Casemiro is playing, the German becomes a more offensive player. He seems to fit better there and might be getting more playing time in that role. However, he shouldn't forget his duties in the defense.
Attack
RW: Lucas Vázquez
Even though James scored a goal and improved on Tuesday, the winger is deserving of a starting role. When he came in, the match completely changed, as his teammates let go of the lethargy that they were immersed in.
ST: Cristiano Ronaldo
He scored his 40th goal of the season against Roma. If his form is taking off, this can only mean good things for the team. The upcoming international break may cause him to lose or maintain that progression.
LW: Gareth Bale
He's still not himself, as his absence was lengthy. This will be an ideal match and opponent to test him for the full 90 minutes. Getting him back to shape will be of great help for his teammates in these final months of the season.