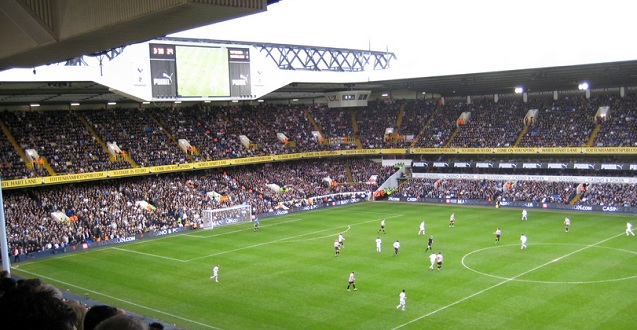 Tottenham were thrashed by Borussia Dortmund 3-0 at Signal Iduna Park on Thursday and many were surprised by the lineup sent out by Spurs' manager Mauricio Pochettino.
With Aston Villa on Sunday, who are undoubtably the worst team in the Premier League this season, many expected Pochettino to start most of the first team. However key players were rested while Dortmund started most of their first team.
Eric Dier was left back in London after playing most of the matches this season along with Dele Alli who was serving a suspension for a yellow card he picked up against Fiorentina. Striker Harry Kane was available for selection, but didn't start against Dortmund. Mousa Dembélé didn't start either.
With no Dier or Alli to choose from Dembélé was a must start for many, but Pochettino opted for a centre midfield consisting of Tom Carroll and Ryan Mason. It was a considerably weak centre midfield and Dortmund took full advantage.
The beatdown Borussia Dortmund gave Tottenham made it evident that Tottenham have to go out and buy another quality centre midfielder this summer if they want to compete in both the Champions League and the Premier League next year. It's almost as important as going out and getting a second striker.
Dier and Dembélé have been excellent this season but it's clear that they can't play every match. Dembélé's has had injury problems this season while if Dier played against Dortmund it would have been his 49th match this season.
Carroll and Mason together did not impress against Dortmund. They were both often caught out of position and just overall could not compete against the superior Dortmund's midfield. Carroll was also fortunate not to get sent off after a reckless challenge against Marcel Schmelzer.
With Carroll and Mason not performing another option could of been Nabil Bentaleb. However he's been absent for most of this season.
Bentaleb last season was heralded as the next centre-midfielder for Spurs. But with Dier moving up to the holding midfielder position and Dembélé reviving his career this season in the pivot, Bentaleb was pushed down the depth chart before picking up an injury while playing for the Algerian national team. Since then, it's been hard for him to find minutes and has recently started playing with Spurs U-21 side.
I believe that Bentaleb will be apart of Pochettino and Spurs plans moving forward. He's just 21 years old and has too much potential to just give up on.
Carroll and Mason however haven't impressed enough this season to prove that they are capable of filling in when both Dier and Dembélé need a rest and this match against Dortmund proves it. If Tottenham seriously want to compete in Champions League and the Premier League they'll need to increase the quality of depth in the centre midfield. Carroll will be 24 in May this year, Mason will be 25 in June. Both of them are entering the peak of their careers and yet are just sporadic first team players and at most squad rotation players. If they seriously want to compete in both Champions League and the Premier League next season, Pochettino should go buy another centre midfielder in the summer.
Do you think Tottenham need another centre midfielder?