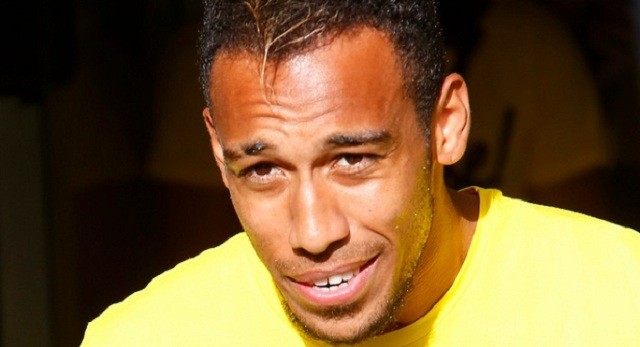 According to AS, a Spanish sports newspaper, Real Madrid have reached an agreement with Pierre-Emerick Aubameyang. The only problem is that Borussia Dortmund aren't willing to negotiate their 100 million euros asking price.
The Gabonese striker is one of the Bundesliga's most prolific strikers, with 32 goals scored in 37 games played this season. At 26 years old, he's also one of Europe's top performers in this position, as he's being followed by the big teams.
Borussia Dortmund aren't usually an easy team to negotiate with, but AS informs that they're upset with Real Madrid for going for an agreement with the player first. Because of this, they will not give in to any sort of persuasion for now.
In most newspapers in Germany, the agreement between the player and Los Blancos is already public and acknowledged as official. However, this won't guarantee that the transfer will go down. Florentino Pérez has indeed splurged large sums for talented players, yet it doesn't seem like he will pay 100 million euros for him.
For Aubameyang to arrive, one or more players will need to depart the Santiago Bernabéu. If he joined and nobody left, it's highly unlikely that Pierre or Benzema or any other player would settle for staying in the bench from time to time. High price tags often force the current manager to line up the player regardless of their form.
It's still early to tell if Dortmund will give up, but they should be aware that Real are chasing other strikers as well. Lewandowski, Agüero and Kane are just some of the names that have emerged recently. With so many choices to pick from, Pérez will certainly go with the club that is most open to negotiation.