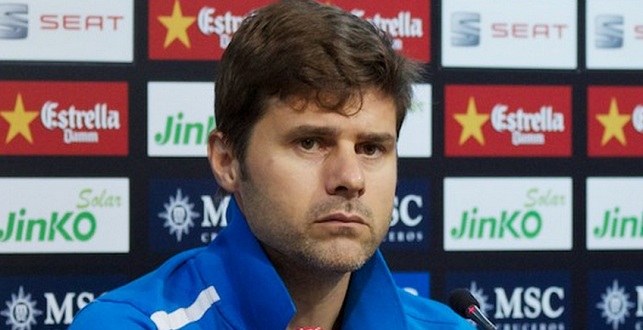 Chelsea have indicated that they have added Tottenham manager Mauricio Pochettino to their shortlist of possible replacements for interim manager Guus Hiddink.
The Tottenham manager has done amazing things at White Hart Lane this season. Pochettino has his newly reconstructed Spurs team in second place, and are currently serious contenders for the Premier League Title.
According to the Sunday Times, Chelsea officials approached the Argentine's representatives towards the end of last month and seem to be encouraged at the end of the talks.
Pochettino however is building something great at Tottenham. He just finished clearing out players that didn't fit his system like Aaron Lennon and Etienne Capoue and bringing in players that do. I don't believe he wants to go to a new club and do that all over again. Also with Chelsea's poor form this season, Chelsea officials and fans will be expecting immediate results from Pochettino.
Right now Pochettino has come out and said he wants to stay at Spurs and build a dynasty. He's working with some of the best young players in the Premier League like Harry Kane and Dele Alli. I believe Italian national team manager Antonio Conte will be the manager at Stamford Bridge next season. His contract is up after Euro 2016 and has expressed that he wants to manage over in England for the next part of his career. It's believed that he's been working on his commands in English.
How long Pochettino will be the manager of Tottenham is still up in the air, but I firmly believe that he'll be at White Hart Lane next season.
Who do you believe will be managing Chelsea next season?