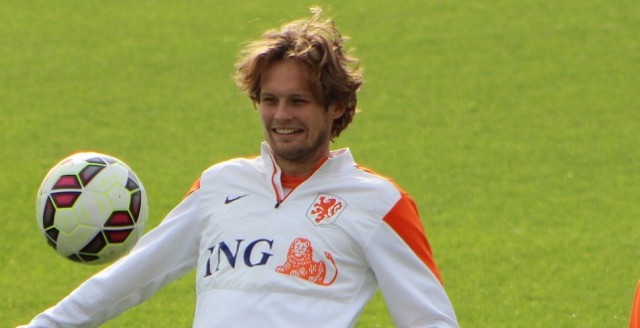 In less than a week Juan Mata went from being the hero to the villain as Manchester United dropped much needed points in the 1-0 loss to West Brom at The Hawthorns. After Mata was sent off early in the first half for his second yellow card, United's attack stalled and the defence eventually succumbed to the West Brom effort and the game was lost.
The lone goal in the match came from Salomon Rondon, whose strike in the 66th minute sunk Louis van Gaal's side that entered the match having won their last 4 matches in all competitions. Former United player, Darren Fletcher, also starred for the Baggies, spreading play with some neat passing and coincidentally was the victim of the rash challenge from his former teammate, Mata, that got the Spaniard sent off.
Although United were a man down for 3/4 of the match, one would expect for United to make a push, especially after the recent run of good fortune the attack has shown in recent weeks. However, United seemed a bit timid moving forward, most likely due to the fact that their playmakers(Wayne Rooney & Mata) were now both unavailable.
The win for the Baggies, the first in 11 league home fixtures against United sends them to 11th in the League, which all but guarantees Tony Pulis' side Premier League football next term. United's loss drops them to 6th in the table, right behind a red-hot Liverpool side.
Michael Carrick was arguably the culprit for the Baggies goal, however, if United can take a positive away from the match it was the welcomed return of the Chris Smalling and Daley Blind partnership in the center of defence. As Smalling slowly returns to match fitness, it was Blind who carried the load today and earned himself player of the match with successfully completing 6 of 8 tackles, 2 interceptions and 3 clearances. 
Next up for the Red Devils is a match with their bitter rivals Liverpool in a UEFA Europa League Round of 16 match. With the loss to West Brom, a top 4 finish is looking increasingly difficult so van Gaal and company will have to make a positive showing when they travel to Anfield for the Thursday encounter with Jurgen Klopp's men.