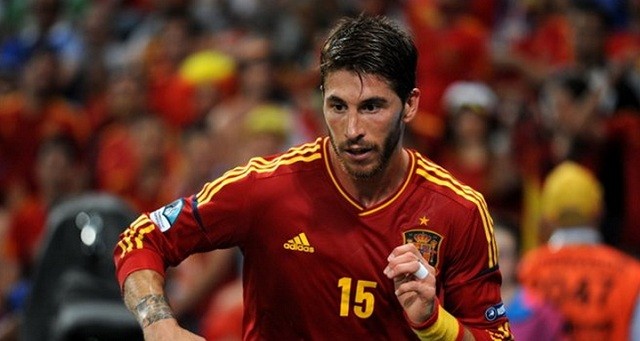 According to Sport, a Spanish sports newspaper, Real Madrid are ready to sell 10 players this summer, including Cristiano Ronaldo. The club is planning to clean up the dressing room and bring in some fresh blood.
Given the team's recent results and the lack of motivation to fight for everything, a change in attitude is definitely needed. While this isn't a certain fix, getting rid of players who've been here for too long can help achieve a refreshed hunger for titles.
The blacklist, apart from Ronaldo, includes Sergio Ramos, Isco, Pepe, Toni Kroos, Casemiro, Jesé, Arbeloa, Danilo and James Rodríguez. The sale of all of these men would bring an important amount of cash and make some space for all the signings Florentino Pérez and Zinedine Zidane agree on.
Out of all the players, Ramos and Cristiano probably catch the most attention. However, they've been at the Santiago Bernabéu since 2005 and 2009 respectively. The captain did have other teammates that helped him win two consecutive leagues in the late 2000s.
On the other hand, CR7 has only won one league, two cups and one UCL in the major titles department. Despite becoming the club's top goalscorer and beating many records, yet it hasn't really translated into collective success. In recent years, he's gone from being essential in big matches to being MIA in most of them.
Kroos, Isco, Danilo and James are the most recent additions, and while their initial vibrations were positive, things have changed for the worse. They don't have the level of influence or perform the way that's expected of players as important as them.
Pepe, Arbeloa, Jesé and Casemiro don't really come as a surprise. The two defenders are very experienced and it may be the time to settle down in a less competitive environment. The two youth system products barely have playing time and deserve more stability in order to give their best.
Overall, this situation could very much happen during the summer. Maybe not all of the 10 players will leave, but before new people can come in, someone's got to go. These men have been given a chance, and Pérez is known for lacking patience when it comes to players not being fully committed.