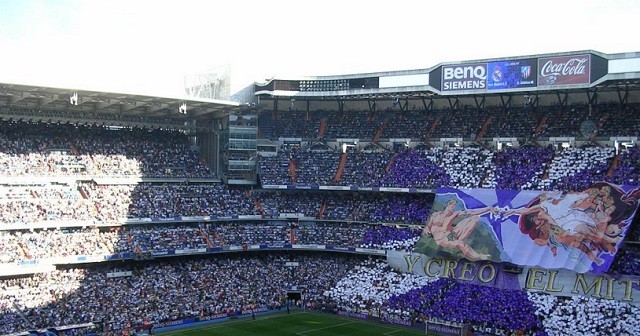 An unconvincing win over Levante kept Real Madrid in the fight for the second place in La Liga. Celta Vigo will visit with the hopes of staying in the European spots. They know how to play against big teams and have what it takes to go back home with the three points. Real will have their minds in two different places, as the Champions League second leg versus AS Roma will happen right after this one.
Preferred Formation: 4-2-3-1
Zinedine Zidane made a plethora of changes at Levante and most of those men did a decent job. This will make setting up this lineup really complicated, as some players are currently making more of an effort than others. However, key members like Modrić, Bale, Marcelo may be ready to boost the squad. In addition, Ramos and Carvajal are sure to return after their suspension.
GK: Keylor Navas
He visited his former club and was finally able to play and win. Keeping clean sheets isn't really happening for him lately, yet he's helped keep the team from getting even worse results than they have.
Defense
RB: Dani Carvajal
Danilo played for him because of his yellow card cycle, but he didn't contribute the same as Carvajal. He's a safe bet for the right back role, since he's a good resource in the attack and helpful in the defense.
CB: Raphaël Varane
With Pepe fully recovered, predicting the starting center backs will get more complicated. Each player's form fluctuates and it will be up to the manager to decide. The Frenchman seems like the only safe bet.
CB: Sergio Ramos
He's back and will have to fight with Pepe for a role. There's a chance the Portuguese could repeat and hold off the captain's return until Tuesday. For now, it seems like he'll beat his partner for this spot.
LB: Danilo
Nacho is also a perfectly good choice for this. Marcelo could be back, yet the Roma game should be a bigger priority. The coach could send Danilo to the right and Carvajal to the left, as he's done it before.
Midfield
RCM: Mateo Kovačić
He came in late after Casemiro had to be taken out. Even though Modrić could return, forcing him to play with the UCL coming right up would be wrong. The league is almost an impossible feat at the moment, so any extra effort isn't necessary.
LCM: Toni Kroos
The German didn't do as well as he had done before with Casemiro. He hasn't missed a game since mid-December and he's only been subbed off once since then. Sooner or later he's going to need a break.
Attack
RW: Lucas Vázquez
Every time he plays, he's able to do the best he can. The opening goal came from his boots and the other two came from plays he helped build. He's performing better than Isco and James and deserves another shot.
CAM: Isco
Coming in towards the end of the game, he was able to score a goal. While this is hardly a reason to make him a starter on Saturday, it's a possibility. Kovačić or James are also alternatives for this position.
LW: Cristiano Ronaldo
He scored another penalty and gave an assist. This isn't enough to reduce the criticism, still it's a start. Everyone will expect him to be at his best in the European title and the final clashes against Sevilla, Barcelona, Valencia, and Villarreal.
ST: Borja Mayoral
The referee reported that the second goal wasn't actually his. Despite ruining the sweet debut, Benzema's physical problems will probably keep him in the lineup. He could be an interesting addition in these final months of competition.
(4-2-3-1)