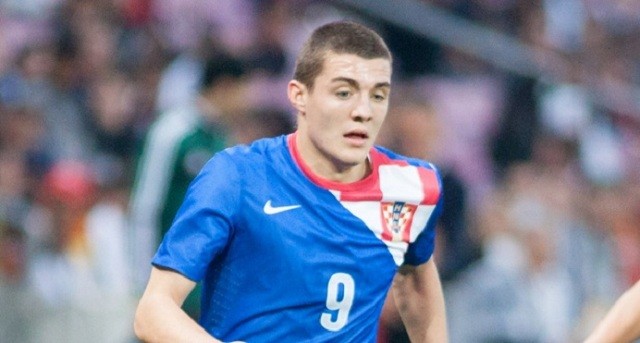 After virtually saying goodbye to La Liga, Real Madrid will visit Levante with the hopes of at least defending the third spot. The Valencians are in need of points, as they sit at the bottom of the table, tied with Granada. Real have to stay ahead of VIllarreal, as they are only two points away now. Despite the title being almost impossible, they shouldn't just give up, as that mentality could spread to the Champions League as well.
Preferred Formation: 4-2-3-1
A change in the system may be in the works, yet it's not clear how Zinedine Zidane will approach it. The team's poor physical form was even more apparent against Atlético Madrid, making this a priority if they hope to fight for another European win. Their mental state is also lacking, as they don't seem to want to give their best. Overall, the manager has a lot of work to do.
GK: Keylor Navas
As we highlighted prior to the Madrid derby, when everyone else fails, he's had to step up to the plate. That's exactly what he did, as he kept Real from losing for more than a one-goal margin and making the debacle even worse.
Defense
RB: Danilo
It was only a matter of time before Dani Carvajal got a yellow card that forced him into suspension. The Brazilian will return to his natural position, and will be the only attack-oriented defender available.
CB: Raphaël Varane
The Frenchman will have to show his leadership skills, as he once again is in charge of a defense that isn't used to playing together. They must work together to do their best in this complicated match.
CB: Nacho Fernández
Since captain Sergio Ramos also joined Carvajal in the yellow card suspension cycle, Nacho has to play. Pepe doesn't seem to be ready, but could be the surprise if he evolves well throughout the week.
LB: Álvaro Arbeloa
The numerous absences in the defense will force him into the lineup once again. Marcelo could surprise and do the impossible to reappear, yet it wouldn't be a smart move. Arbeloa will do for now.
Midfield
RCM: Mateo Kovačić
Luka Modrić's unexpected injury will set his paisan up for a place in the lineup. Zidane could shock everyone and use Casemiro. However, the Brazilian has lost prominence in the squad, so it's a long shot.
LCM: Toni Kroos
The German tends to work better when Kovačić is on the pitch. Even so, Modrić is on the pitch as well when that happens. The two midfielders must communicate properly in order to control their area and not make the defense vulnerable.
Attack
RW: James Rodríguez
Despite showing signs of improvement in the past month, he's gone downhill again. He's just nothing like the player we saw last season. If this continues, his future at the club could be in trouble. The curse of the #10 at Real is haunting him.
CAM: Isco
Just like James, he's simply not cutting it at the moment. Their names put them ahead of the competition, but in reality, other men should be given an opportunity. Keeping the ball too long doesn't help when the stakes are high.
LW: Cristiano Ronaldo
His comments after Saturday's match were extremely unfortunate and made him look terrible. On top of that, he failed to score against another top five La Liga team. Scoring a couple against Levante isn't going to make things better now.
ST: Borja Mayoral
Karim Benzema was taken out because of a physical problem, so the Castilla youngster should be given another chance. Jesé is usually the man to sub in for the striker, still it would be interesting to see Mayoral play some more.
(4-2-3-1)